ALRIGHTY, WHAT DOES IT DO?
Forever free
Full screen clock
No visual clutter
Easy to use, easy to see
Works on older phones
12-hour or 24-hour (military) time
Auto-rotates portrait or landscape.
Red option for preserving your night vision
Does not use cell service or wifi
Works off the grid and in airplane mode
Auto-rotates portrait or landscape.
Your choice of 9 colors with a range of high-contrast to dim colors plus red for preserving night vision
Plain, dark background for ease of reading and lower power consumption
Entire display is the clock. All clock. Just clock. Nothing but clock.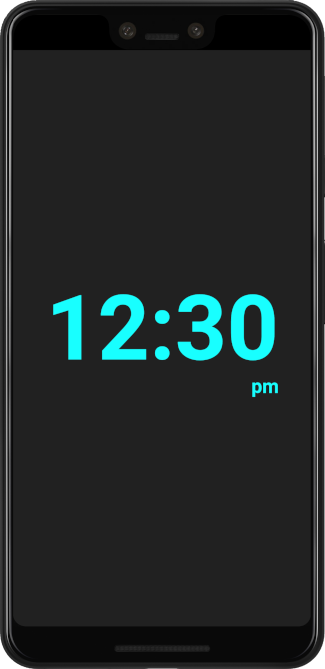 Made with care in the Pacific Northwest of the US